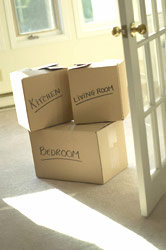 Smooth Relocation Guide
Preparing for a move? Here are some invaluable tips to keep you organized and on track during your upcoming relocation. Soon enough, you'll be settling into your new home, ready to put out the welcome mat.
Before the Move:
1. Get Organized:
Create a "move file" to keep track of estimates, receipts, and important information. Investigate potential tax deductions associated with your move.
2. Research Your New Community:
Contact the local Chamber of Commerce for insights about your new hometown.
3. Stay Healthy:
Gather medical and dental records, including prescriptions and shot records. Seek referrals for healthcare providers in your new city.
4. Prepare Your Children:
Arrange to have school records transferred and involve your children in the moving process. Discuss the adventure ahead and how to make new friends.
5. Budget for Moving Expenses:
6. Tie Up Loose Ends:
Contact utility companies, return borrowed items, cancel subscriptions, update insurance policies, and manage memberships.
7. Keep in Touch:
File a change of address with the postal service, and notify friends, relatives, and businesses of your new address.
8. Take Inventory:
Plan a yard sale or donate items. Make a list of valuable or irreplaceable items to ship or carry with you.
9. Clean House:
Collect packing supplies, use up perishables, dispose of hazardous materials, and prepare appliances for the move.
10. Reserve Your Moving Truck: - Book your truck and any necessary equipment well in advance.
11. Be Prepared: - Pack essentials for easy access during the move, such as toiletries, clothing, and snacks.
12. Finish Up: - Perform a final check of your old home, ensuring everything is loaded. Leave a note with your new address for any stray mail.
After the Move:
1. Get Connected:
Confirm your mail is arriving at your new address and pick up any held mail.
2. Fill Out the Paperwork:
Update your driver's license, vehicle tags, and voter registration to reflect your new location.
3. Stay Up to Date:
Subscribe to the local newspaper in your new area.
4. Make Yourself at Home:
Unpack, settle in, and enjoy your new home sweet home.
Relocating can be a smooth transition with proper planning and organization. We wish you a seamless move and a wonderful start in your new community!