Paola Soles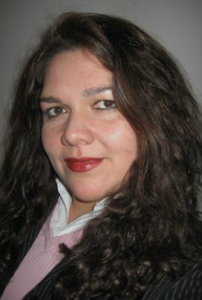 Pledge to Clients: Soles hopes to help individuals and families in a very professional way with what might be their largest lifetime investment. She will monitor the transaction every step of the way and promise to keep clients informed and help them obtain the best possible.
Professional Experience: She has worked as a teacher for 11 years. Soles also owned and managed a language school in Peru. She currently works for Clackamas County in Public Health administration. She is brand new in the Real Estate business but completely happy with the decision and eager to succeed.
Education: Bachelor's Degree in Education.
Outside Interests: Soles love traveling. She also enjoys camping and totally loves the beach. She is very much a dog lover.
Personal Information: Born in Peru. Married to Paul with their canine Max.
Position: Broker
Phone: 503.427.0372
Cell: 503.804.9273
Fax: 503.427.0374
Email: paola@chrisbalmes.com